History
---
One of the most complete histories of Woodstock is Chapter 32 of the 1917 "History of Champaign County, Ohio."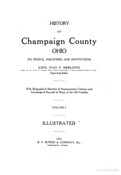 The image above is a link to a pdf version of the chapter.
More information is available from The Champaign County Historical Society.
---
On April 29, 1865, the Lincoln funeral train stopped in Woodstock for water and a memorial service.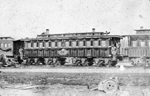 The image is a link to a page in "The Lincoln Funeral Train" by Scott D. Trostel describing the stop.
This book may be purchased through the author's web site.
---
More information about the history of Ohio is available at the Ohio History Connection.